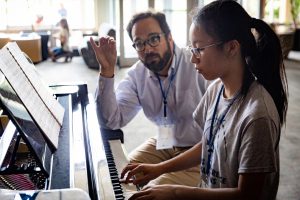 Summer Piano Camp – Camp is canceled for Summer 2020. We look forward to Summer 2021.
UNC Asheville's Department of Music offers a week-long summer piano camp for rising 6th -12th graders with intermediate through advanced piano training. The 2020 piano camp will take place
June 15-19.
---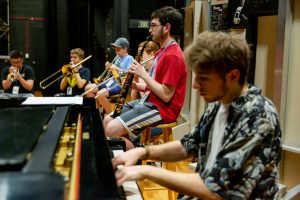 Summer Jazz Camp – In-person Jazz Camp has been moved online for Summer 2020.
Online classes are being offered!
Learn more about our
UNCA 2020 Summer Jazz Virtual Workshops
This UNC Asheville Department of Music online workshop series will present 4 classes, each with a unique focus on critical components in the Art of Improvisation in Music.
Each class meets for one (1) hour a day for four (4) days via online meeting.
The class times are staggered, allowing participants to enroll in any or all Classes.
Enrollees will need to have access to high-speed Internet and a computer, tablet, or smartphone.
Cost: $40 per four-day class.
$150 for the week if students wish to take all four (4) classes.
June 22-25.
---