June 7-12, 2019
The Chamber Music Camp at the University of North Carolina Asheville is a week-long intensive learning and performance experience for string players (violin, viola, cello) and pianists. The Workshop is open to adults, college students, as well as rising high school Juniors & Seniors. Participants are expected to be able to play at an intermediate to advanced level on their instruments. During the week, participants will get to study and perform movements from great works of the chamber music repertoire each day. The experience will be guided by faculty coaches with a focus on rehearsal and performance skills.
Situated just a mile and a half from Downtown Asheville and next door to the Botanical Gardens, the campus of UNCA provides a great base for exploring the mountains of North Carolina. Residential participants will enjoy the convenience of on-campus housing and dining. Commuter participants may take advantage of the on-campus dining option as well.
Week Highlights:
Daily Performances by Participants
Faculty Showcase Concert
String Orchestra Reading Session
Chamber Music Literature & Performer Discussions
Recreational Activities (supervised for youth participants)
Your Faculty: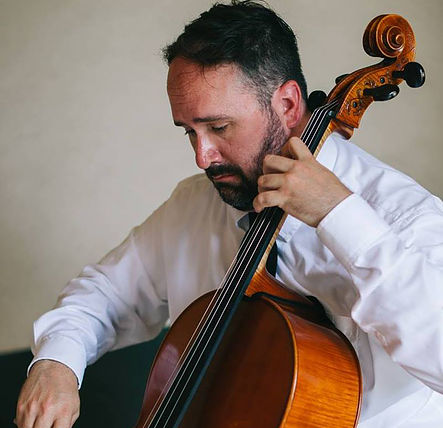 Benjamin Smith, Camp Director
Benjamin Smith, a native of Spartanburg, SC, holds a B.A. in Music from Florida State University, an M.M. in Music Business and Entertainment Industries from the University of Miami. He is an extremely active professional cellist in Western North Carolina and the Upstate of South Carolina, performing with many orchestras, chamber ensembles, and in solo performances. Mr. Smith is an Adjunct Instructor of Cello and Chamber Music, and directs the String Camerata at the University of North Carolina Asheville as well as teaching cello at the Academy for the Arts in Asheville.
As a former member of the FSU Irish Fiddling Ensemble as well as the FSU Baroque Ensemble, Mr. Smith enjoys performing music of all kinds. He performs on acoustic & electric cello with Cellosmith (www.cellosmith.com), and as a member of Cello Times Two and the Andoin Piano Trio. Ben has an extensive background in instrumental church music and also performs on viola. He is a member of the American String Teachers Association.
Scott Cook, cello and Artistic Director
Cellist Scott Cook is the Director of The Cello Institute of Milwaukee. Formerly a faculty member of The University of Wisconsin-Milwaukee as professor of cello and string pedagogy. His former students hold prestigious positions in orchestras and universities throughout the US and internationally. He has been the faculty and Artistic Director of the Swannanoa Chamber Music Workshop for many years, starting with the inaugural years at Converse College in 1986. He is a frequent lecturer in cello pedagogy at national conferences. He worked for eighteen years as cellist with the AIMS Orchestra in Graz, Austria and is currently the solo cellist of the Skylight Opera Orchestra in Milwaukee. BM, the Saint Louis Conservatory.  MM, The University of Akron.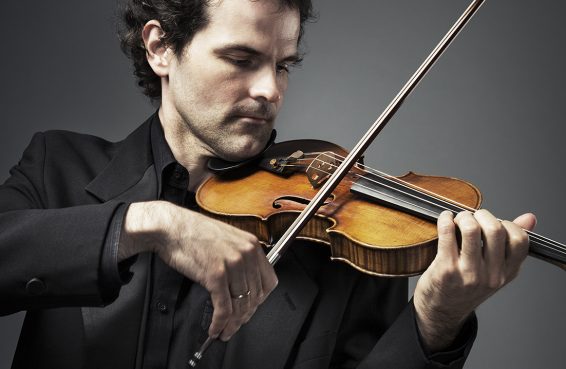 Karl Ørvik, violin
Karl Ørvik, violin and viola, has appeared in solo and chamber music recitals throughout the United States, as well as in Canada, Norway and South Korea.  He has also been a concerto soloist with the Bangor, Racine and Green Bay Civic symphonies, and has extensive experience as a concertmaster and section player with numerous orchestras in New England and the Midwest.  Mr. Ørvik is a founding member of Trio Klaritas, who made their Carnegie Hall debut in January of 2018, and he performs as the violinist of Stonehill College's faculty ensemble, the Stonehill Trio.  In addition to his teaching position at Stonehill, he is a long-time member of the string faculty at the historic Community Music Center of Boston, where he was the recipient of the 2017 Marilla MacDill Prize for Teaching Excellence.  In the summers he teaches at the Swannanoah Chamber Music Workshop in North Carolina, the Point Counterpoint music festival in Vermont and the Youth and Muse festival in Boston. He has been published in the ASTA Journal, and is the author of New Scale Method, an innovative scale method book for advanced violinists and violists.  A native of Canada, Mr. Ørvik has studied with many distinguished musicians, including Roman Totenberg, Stephen Majeske and Calvin Wiersma, and members of the Muir, Cleveland, Cavani, Fine Arts and Portland string quartets.  He holds performance degrees from the Cleveland Institute of Music and Lawrence University, and in January of 2012 he received his DMA from Boston University.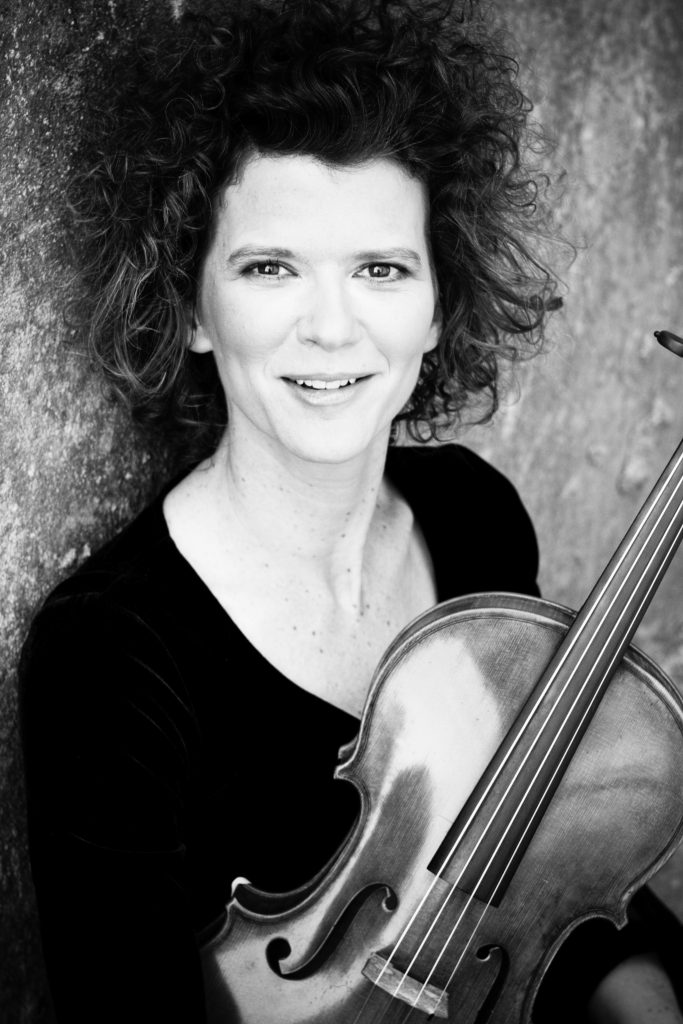 Katie Dey, viola
Originally from Lake Mills, Wisconsin, violist Kathryn Dey is active as a soloist and chamber musician and has performed extensively throughout the United States and Europe. Ms. Dey is a Surdna Foundation fellow and was awarded a grant from that organization to study and perform works for unaccompanied viola by Lillian Fuchs. She performs regularly with organist David Turner as The Lila Duo and recent projects include performances at Bruton Parish Church in Williamsburg, Virginia,  and a series of recitals in northern Germany. Together the duo founded the Haiti Music Project, an outreach program connecting musicians in the United States and Cange, Haiti.
Active as an educator, her teaching has been recognized by the American String Teacher Association, Strings Magazine, Music Teachers National Association, the American Viola Society, the South Carolina Alliance for Arts Education, and the South Carolina Music Educators Association.  Students from her studio are now performing and teaching around the world. Ms. Dey has given workshops to teachers and students throughout South Carolina and helped build rural string programs in Chester, Fairfield, Jasper, Laurens, and Pickens Counties. She is a frequent presenter at music teaching conferences and has been recognized nationally for her interdisciplinary work in the fields of music, creative writing, and acting. Ms. Dey is on the faculty of the South Carolina Governor's School for the Arts, and the Eastman Summer Viola Workshop.  She earned degrees in viola performance from the University of Wisconsin-Madison as a student of Sally Chisholm, and at the Eastman School of Music, where she served as teaching assistant to John Graham. Ms. Dey speaks fluent German, practices hatha yoga daily, and together with her husband, cellist Robert O'Brien, has been renovating a house in downtown Greenville, South Carolina for the past nineteen years.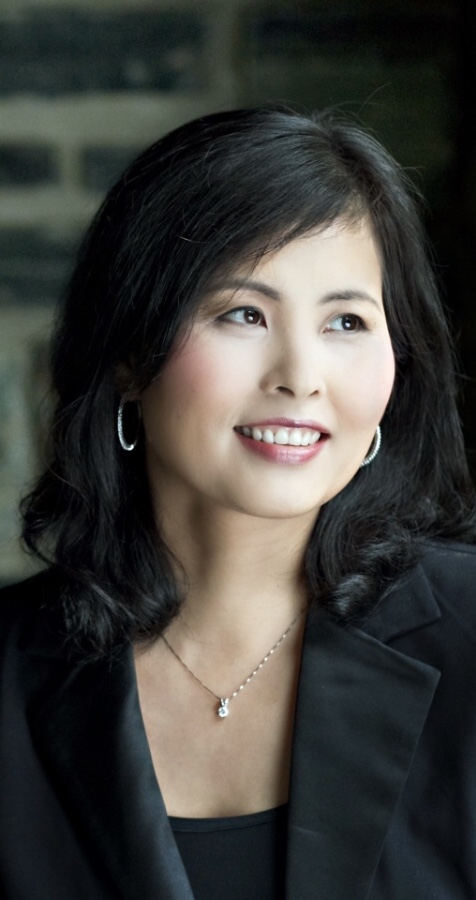 Dr. Hwa-Jin Kim, piano
Dr. Hwa-Jin Kim was born in Daegu, South Korea, where she began her piano studies at the age of five. At age seven, she was chosen to perform at MBC Television Station in Daegu, and at age fourteen, she appeared as a soloist with the Daegu Symphony Orchestra, performing Grieg's piano concerto in A minor. She won numerous competitions and entered the prestigious Seoul National University in South Korea on a full scholarship, studying with Dr. Jin-Woo Chung. Upon graduation, she came to New York to continue her studies at the Manhattan School of Music, where she received her Master and Doctor of Musical Arts degrees. Dr. Kim has performed in South Korea, Italy and many other venues in Boston, Rhode Island, and New York, including Weill Recital Hall at Carnegie Hall. Dr. Kim was the youngest faculty member at the Manhattan School of Music, Reformed Presbyterian Seminary of the East, and New York Bethesda Theological Seminary, teaching piano, music literature and history. She also taught at Brown University in Rhode Island. After moving to the Asheville/Hendersonville area of North Carolina in 2000 with her husband, Dr. Paul Kim and their two daughters, Dr. Kim has been featured as a soloist in numerous concert series and benefit concerts. She actively works as soloist, chamber musician, lecturer and teacher as well as competition adjudicator. Dr. Kim joined the music faculty at University of North Carolina at Asheville in January 2003. To promote classical music in the community, Dr. Kim founded Asheville Chopin Club and has produced very successful concerts.
Dr. Kim is also the creator and director of UNC-Asheville Summer Piano Camp for students between 6th and 12th grades.
Fees
$875.00 Resident, Single occupancy room
Suite with 2 bedrooms, 2 people per suite, shared bathroom with 2 meals daily (breakfast and lunch) with the option to buy dinner daily on campus
$750.00 Resident, Double occupancy room
Suite with two double bedrooms, 4 people per suite, one shared bathroom with 2 meals daily (breakfast and lunch) with the option to buy dinner daily on campus.
$495.00 Non-Resident
One meal a day included (Lunch)
Optional Linen Package: $15.00 Every room is provided with a pillow and a blanket. The optional linen package contains sheets and towels.
Registration
Register for the UNC Asheville Chamber Music Camp here.
Questions? Contact Ben Smith bsmith7@unca.edu
*Refunds up to 30 days before event
Learn more about Asheville and UNC Asheville.