UNC Asheville Department of Music
UNCA Loves Music Series
UNCA Loves Music Series is an online alternative to the Department of Music's Faculty Lecture Series and Faculty Showcase Concerts, featuring videos of faculty performances, lectures, and other innovative content.
You may click the upper right-hand corner of the video box below to see a drop-down list of videos available to view.
If you would like to receive an email announcing video releases or other events please send your email address to music@unca.edu
Thank you and we hope you enjoy our series brought to you in part by the Dan Lucas Memorial Fund.

Robbie Creech, music major and Dr. Emily Mariko Eng, Pep Band Director
---
UNC Asheville Department of Music
Who We Are
At UNC Asheville's Music Department, the classical co-exists with the contemporary. We explore the many connections and interactions between music and all facets of human life through instruction and performance. Students learn in cutting-edge classrooms at the only university where music pioneer Bob Moog – inventor of the Moog Synthesizer – ever taught. In addition to being dedicated teachers, our faculty are active musicians who enrich Asheville's thriving music scene and the cultural life of our campus.
What You'll Learn
Students wishing admittance to the B.F.A. in Jazz and Contemporary Music or B.S. in Music Technology degree programs must pass an instrumental or vocal audition. An audition is not required for admission to the B.A. in Music degree.
Our highly selective music technology program combines music, engineering, math, computer science, music business, and electronics to teach students how to professionally mix and record music, while our jazz and contemporary music performance program is ideal for those pursuing careers as singers, instrumentalists, composers, and arrangers. Our Bachelor of Arts degree merges music analytical training with history, anthropology, natural sciences, and philosophy to prepare students for a range of careers or graduate studies.
The University Singers, one of several student ensembles, have performed at the White House, while many graduates have found dream jobs working with top artists like R.E.M. and Alison Krauss.
---
Auditions for Prospective Music Majors
All prospective music majors are required to audition. Please visit our Auditions page for upcoming auditions and more information.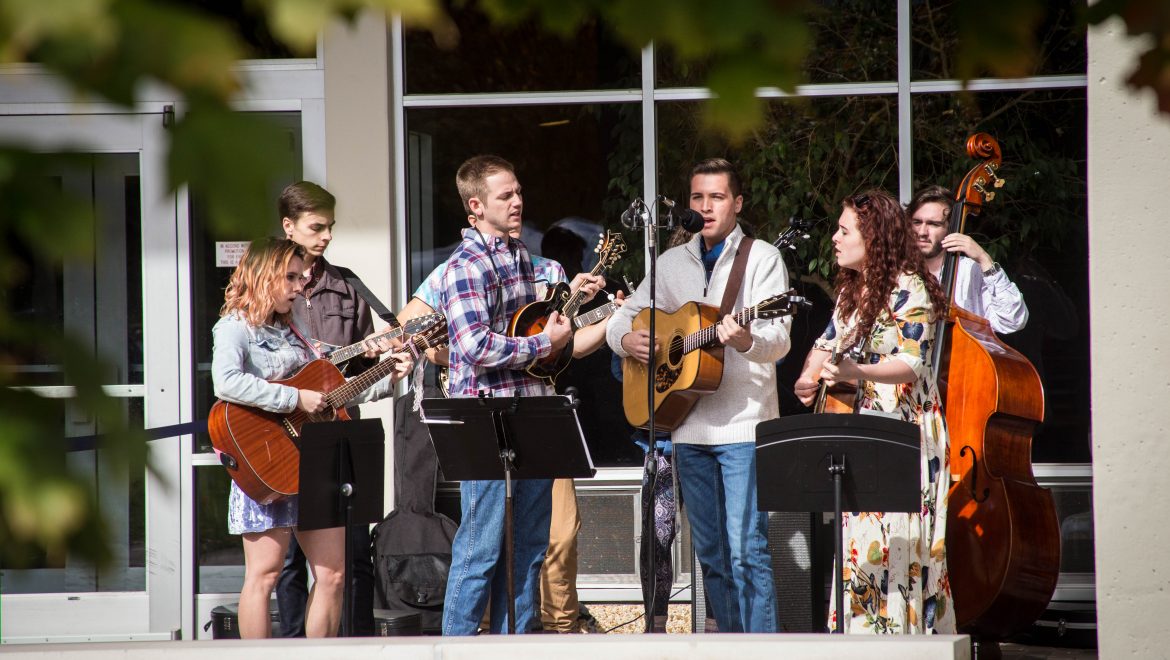 Fall 2023 Ensemble Auditions
Ensembles are open to UNCA students of all majors! Fall 2023 auditions will be held Thursday, August 24.
Learn More & Audition
---
Make a Gift
Make a gift to UNC Asheville's Department of Music $50.00 + Student Scholarship Campaign!
Become a Friend of Music and donate $50.00 or more toward scholarships for students and have your name printed on our concert programs. You will also receive a small "thank you" gift from the Department of Music.
---